TEXAS:
A HISTORICAL ATLAS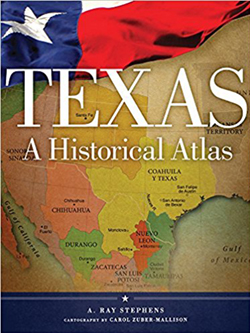 It's quite an honor (and a lot of pressure) to do a book this important on one's own state. Everything thing is bigger in the Lone Star State and it was a real challenge to fit it all onto single-page maps.

I worked with Dr. Ray Stephens, professor emeritus of University of North Texas in Denton, over four years. We did 175 maps for the 86 chapters, illustrating all aspects of the state's history, geography, and current affairs. I mapped everything from climate zones to cattle trails to college towns.

University of Oklahoma Press really raised the bar for state atlases with this book and the following Colorado: A Historical Atlas. Both have won numerous book awards.